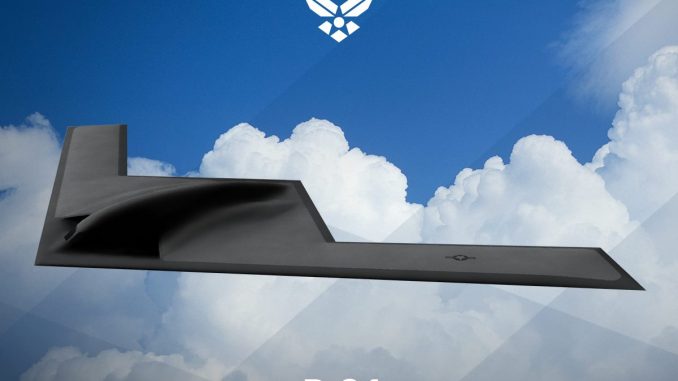 "Wichita, The Air Capital of the World's Spirit AeroSystems aircraft manufacturer, has been selected as one of seven key partners of Northrop Grumman Corporation which serves as the prime contractor for the B-21 'Raider,' leading a world-class industry team to design, build and deliver an advanced long-range strike system, capable of striking any target worldwide."
Wichita's Legacy
Wichita has established an impressive legacy over the years as a major center for building strategic bombers which started at Boeing's Wichita plant. Boeing built the famous B-29, B-47 and B-52 bombers, all in large numbers, as weapons delivery systems in winning global war efforts. Now, Spirit AeroSystems will carry on that legacy. Additional major aircraft manufacturers in Wichita are Textron/Beechcraft/Cessna and Bombardier/Learjet.
The Aircraft
The B-21's name, "Raider," embodies the legacy and power projection of the Air Force's long-range strike capability. Northrop Grumman and its team are partnering with the Air Force to deliver a system that is vitally paramount to our national security. Northrop Grumman is the only company to ever design, build, deliver and modernize a long-range stealth system and is committed to delivering the fleet of bombers for the 21st century. Details regarding the aircraft remain shrouded in secret, other than to state that it will be much stealthier than Northrop's B-2 stealth bomber.
The Team
Northrop Grumman's B-21 "Raider" has seven primary industry teammates including Spirit AeroSystems, BAE Systems, GKN Aerospace, Janicki Industries, Orbital ATK, Pratt & Whitney, and Rockwell Collins. Spirit is obviously in good company as a vital member of this team.
Spirit AeroSystems
Spirit AeroSystems, Inc. (Spirit), based in Wichita, Kansas, is the world's largest first-tier aerostructures manufacturer. The company builds several important pieces of Boeing aircraft, including the 737 fuselage, portions of the 787 fuselage, and the cockpit section of the fuselage (referred to as "Section 41" by Boeing) of nearly all its airliners. Spirit also produces fuselage sections and front wing spars for the Airbus A350. Spirit was formed when Boeing Commercial Airplanes sold its Wichita division to investment firm Onex. Boeing Defense, Space & Security retained its military business in Wichita.
Job Hiring
At this time, Spirit cannot determine exactly how many jobs such a program could add to the current workforce. However, those interested in employment in this program should apply to Spirit AeroSystems or go online at spiritaero.com/careers.
Resources: Northrop Grumman Corporation and Spirit AeroSystems, Inc.