Wings Over the World was created for serving National and International aviation and aerospace interests with news and feature articles and videos of unique content.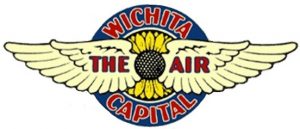 Wichita Kansas has been considered the Air Capital of the world since the late 1920s. First as a self-proclamation, but today as the city producing more aircraft than any other city on earth. Wichita is home to Cessna, Beach (Travel/Air), Lear, and Stearman/Boeing Plant II etc. through buyouts and name changes. Through the course of powered flight, there have been over 100 aircraft manufacturers in Kansas. 

The Boeing B-52 has been around so long and has become so familiar that we sometimes forget just how remarkable an airplane it is. There are some obvious things to note, and surely its longevity, performance, and adaptability stand out.



---